March 10, 1 pm at Trinity Haymarket (1715 Market Center Blvd).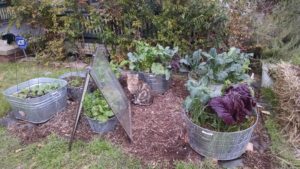 Containers are solutions to:  no sunlight in backyard or place for a garden; rented digs when you don't want to dig up a landlord's ground; mobile – you can take your garden with you!; and…. you can create a wonderful soil for just about any plant.  Few limits to what you can plant in your containers – depending on the size.
We'll talk about how you can repurpose all sorts of containers to garden in the space you have. Subjects will cover large containers as well as small, and special considerations associated with container gardening. We'll also cover what plants go best in containers and discuss planting mixes.
Join us for a fun and creative session!